Special Collection
Steve French Art Collection and Annual Exhibit
When the decision to close the Fennville branch of Chemical Bank was made, then branch manager Erica Ramos, contacted Teresa Kline, the director of the Fennville District Library, with an offer.
"We feel very blessed to still have these original paintings, as there seem to be none remaining anywhere for public viewing. As soon as Steve would finish one, it would get snapped up by a private buyer, who certainly enjoys the work in their own home, but that unfortunately puts it out of the public eye" says Ms. Park-Mason. "This was truly a beautiful and amazing gift to the Fennville Community from Chemical Bank."
Stored away in the bank vault were the 14 one-of-a-kind original framed Steve French watercolor paintings in need of a new home. With the intention of keeping these paintings in Fennville, Mrs. Kline knew the library would be very fortunate to add these paintings to their local history collection.
It has become an annual Fennville Goose Festival tradition for longtime friends of the late Steve French, Ms. Park-Mason and Ms. Ladwein, to curate what has come to be known as the Steve French Art Exhibit. It is a wonderful time for art lovers and friends alike to come, sit and remember Steve French's long and wonderful connection to this community.
Since the original collection was gifted to the Fennville District Library, several local families have decided to offer their cherished Steve French paintings and prints to share with the public. To date we lovingly house 20 framed pieces that are on display in our Special Collections room, and throughout the library.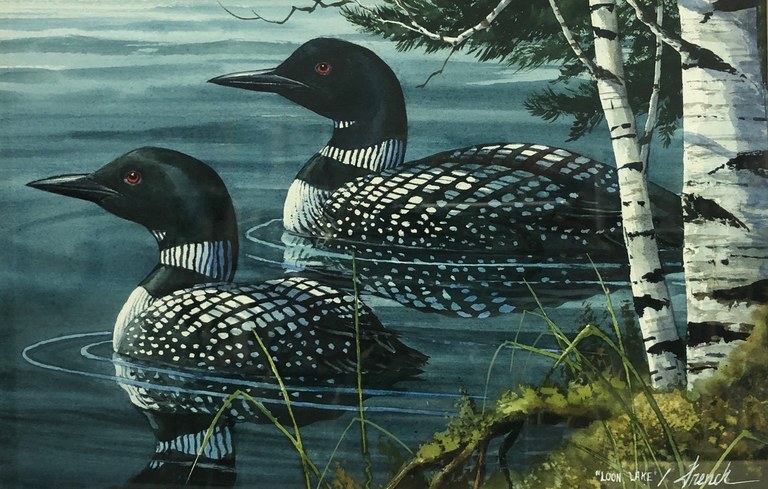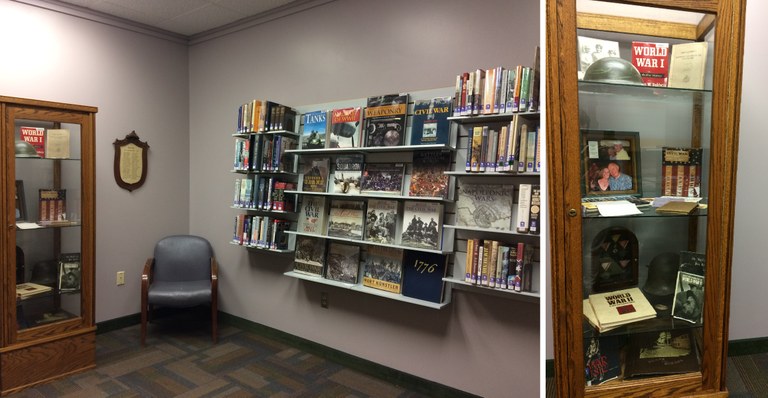 In October of 2017 the Fennville District Library unveiled a special collection of military and war materials. An assemblage of books and artifacts were donated from the family of Dr. Kenneth Kratzer and by Jack-John R. Nash. These materials are housed in a new Special Collection room in conjunction with our current space dedicated to local history and genealogy.