Youth Services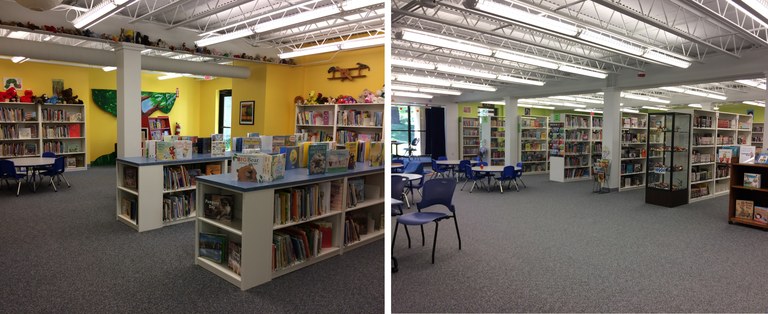 OUR YOUTH DEPARTMENT IN THE LOWER LEVEL IS A MAGICAL PLACE TO READ, PLAY, CREATE AND EXPLORE!
In addition to our excellent collection of books for youth and teens, we offer the following daily activities, available any time you visit the library: games and puzzles for all ages, lots of stuffed animals and toys for babies, toddlers, and youth, Legos to create with and display in our display case, and Artspace – a special place to make art.
Look for our monthly calendar of special events, including story times, writers groups, Anime Club for ages 13 and up, and other events. We also offer fun STEM (science, technology, engineering, and math) hands-on learning experiences, including light panels with animal x-rays and glow-through prisms, sensory rice bins, kinetic sand, magnets, magnifiers, scales, bubble tubes, connecting straws to build 3-D items, and much more. In summer, we offer several events each week for our summer reading program. All events and activities are free and open to the public.