Tweens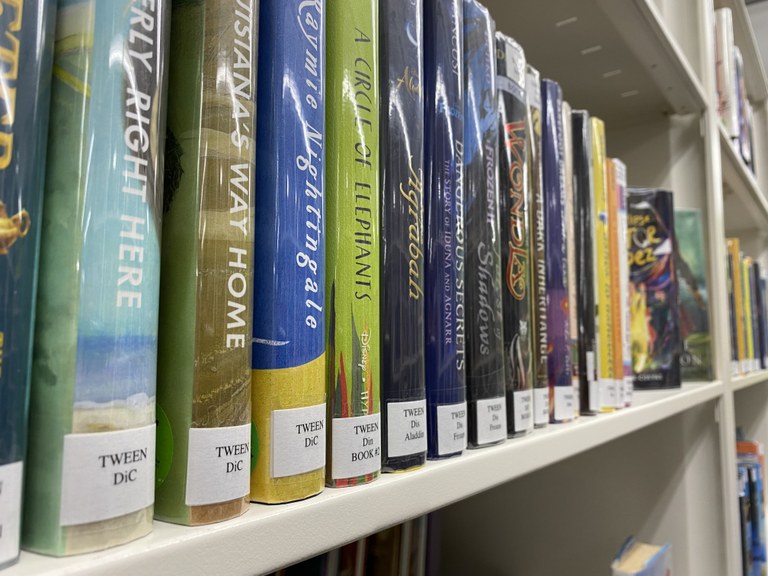 TWEENS, WE'RE MAKING SPACE FOR YOU IN OUR LIBRARY!
In our lower level, we now have a collection of books that are specifically geared towards the interests of tweens, but, of course, the rest of the collection is open to tweens as well!
As well as our collection of books, tweens are welcome to enjoy a range of drop-in activities, including board games and art supplies, as well as using the Teen Room, which is open those between the ages of 12 and 18! We also have monthly programs that are open to tweens, including STEAM programs and social activities—keep an eye on our monthly calendar to see what's available! Also keep a look out for our biannual reading programs—the Summer Reading Program kicks off when school gets out each year, and the Winter Reading Program is a great way to spend your time indoors during those colder months. All events and activities are free and open to the public.
But that's not all! We also have a collection of Launchpad tablets pre-loaded with fun learning games, board games, video games, and WiFi hotspots—all of which are available for check-out! If you are in need of basic care items, you are also more than welcome to take what you need (and leave what you don't!) from our Comfort Cabinet downstairs.
Youth – check out the "Youth" page to see what we have geared specifically at your age group!
Teens – head over to the "Teen" page to see all the cool things we have available for you!